CONCEPT
Culture and the arts movement called "Futurismo (or Futurism)" occurred in Italy in the
beginning of the 20th century.
We named our restaurant after its journal, whose title is
While our restaurant "LACERBA" respects great cultures fostered in Japanese and
European environment and history, with words like "Ranko-koshin"(Looking back on the past
and considering the future) or "Fueki-ryuko"(Respecting ever-lasting fundamentals and
introducing new concepts) as a theme, we try to rekindle yearnings and dreams for the
future which Futurismo once advocated and provide new gastronomy from Osaka.
Chef Fujita sprinkles "LACERBA" with his sensibility and detailed knowledge he has
acquired through his experiences like an art gallery. Please enjoy our art of food and wine
performed on the stage of "LACERBA."
To the future beyond this tradition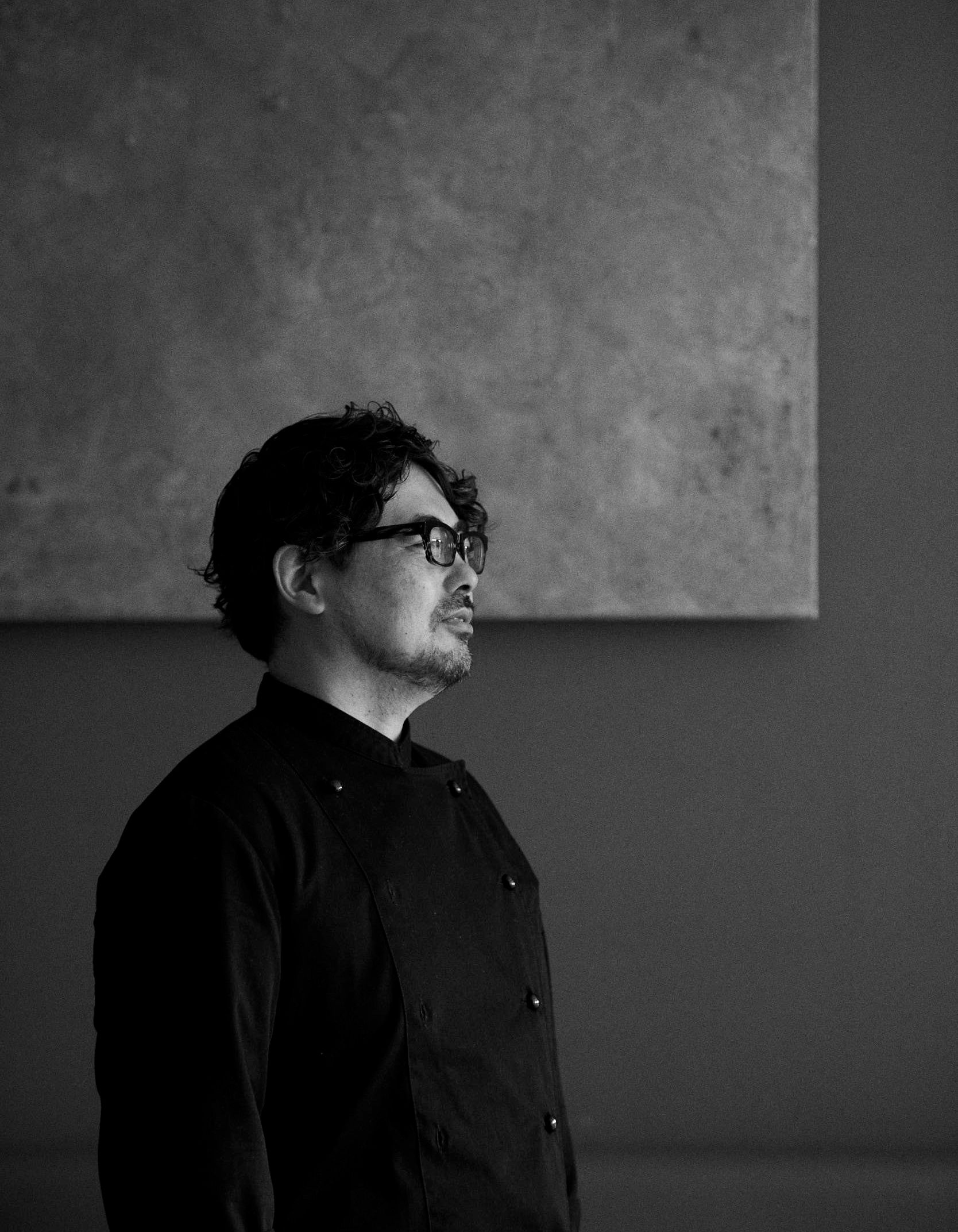 MASAAKI
FUJITA
CHEF PROFILE

Born in 1973. Graduating from Kansai University in Osaka, Japan, Fujita first started working in an educational field for a couple of years, and then his long-held adoration for European culture led him to the world of cooking. After working in an Italian restaurant in Osaka, he moved to Italy and spent years working in various restaurants from a trattoria to a Michelin-starred restaurant. Coming back to Japan and having worked as a chef in several restaurants in Hanshin area and metro Osaka, he opened his own restaurant in Minamimori-machi in Osaka in 2007. In 2015, he moved to Kitashinchi in Osaka and opened "LACERBA."


Lunch
LunchDishes with seasonal ingredients are served.
\8,000/\12,000

plus 7% service charge


DinnerDishes with seasonal ingredients are served.
\10,000/\15,000

plus 10% service charge


The number of dishes may vary depending on the day's market and menu.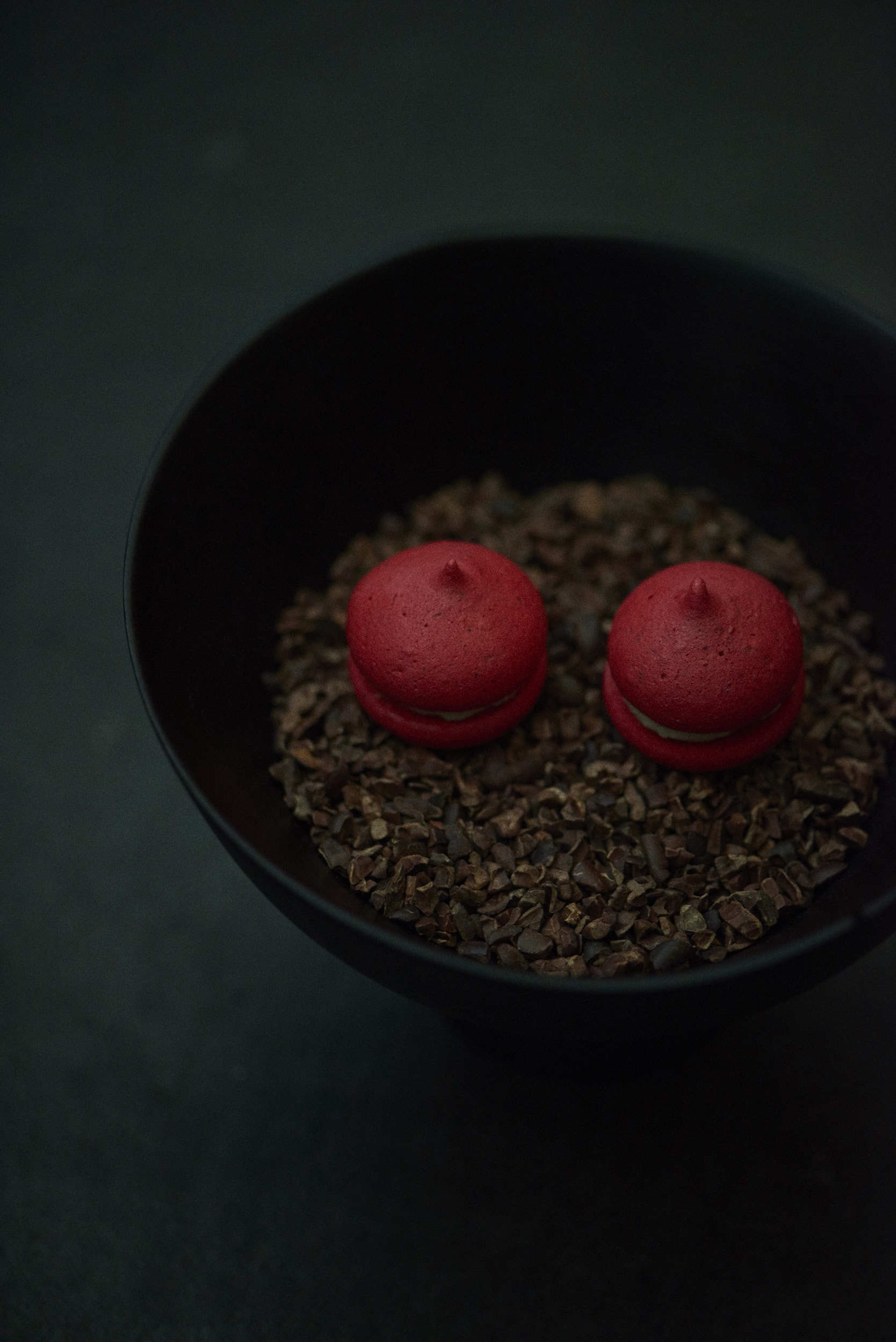 Shin-Daibiru 2F 1-2-1 Dojimahama Kita-ku Osaka-shi, Osaka-fu 530-0004 JAPAN
TEL   06-6136-8089
Mail   info@lacerba.jp

Hours open
<Tue. ~ Sat.>12:00 noon ~ 1:00 pm (last call) Closes at 2:30 pm
The tables are served all together at 12:00 noon.
<Mon. ~ Sat.>5:00 pm ~ 8:30 pm (last call)

Regular holiday
Sunday

The number of seats
16 seats (ten table seats, six counter seats)

Access
#1 Exit of Ooebashi Station (Keihan Nakanoshima Line), 6 minutes' walk to the south
#7 Exit of Yodoyabashi Station (Osaka Metro), 8 minutes' walk to the south
#11-21, 11-23 Exit of Kitashinchi Station (JR Tozai Line), 5 minutes' walk to the north

Parking
Not available (Please use New Daibiru B1 parking lot.)

Dress code
No strict dress code is required, but please refrain from wearing casual clothing like sandals.

・Reservations are either by telephones or through internet only. (No fax)
・If you would like to reserve "LACERBA" all to yourself or make a group reservation, please contact us by telephone.
・It might be difficult for us to answer the telephone during opening hours.
・We serve with a fixed menu. If you have any diet restrictions, please let us know on your reservation.
・Children(10 and older) are welcome for lunch only.
・Cancel charge is as follows: Previous day (by 9 pm) 50 % On the day 100 %
NEWS




新型コロナウイルス感染症についての、当店のガイドライン

1)席の間隔を広くあけております。

2)お客様入店の際には当ビル各所備え付け及び店内の消毒液を御使用くださいませ。

3)店内衛生管理・換気の徹底。アルコールによるこまめな消毒

4)スタッフの手洗い・うがい・毎朝の検温・健康管理の徹底

5)マナーを守っていだだけないような咳の仕方をされる方、熱のある方の御入店をお断りいたします。

_______________________________________________________________________

2019/02
ゴエミヨジャポン(Gault et Millau Japon) 2020年度版に掲載していただきました。


,,,{"instagramId":16366,"widgetType":"grid","thumbSize":300,"thumbUnit":"px","layoutX":3,"layoutY":1,"borderSize":0,"shadow":"none","thumbPadding":3,"effectType":"none","shareButton":"none","likes":"show","comments":"show","caption":"show","hoverCol":"#000000","borderCol":"#ffffff","imgNum":"20","flow":"left","dispHeight":500,"textCol":"#000000"}